The final pairing on Sunday will be the Naval Officer vs the Winemaker. (Tee Time is 2:25 PM EST)
The 46 year-old Els has struggled big time this year – languishing at 177th in the FedEx Cup standings. His 6-putt debacle at the Masters earlier this year was terrifying even for those watching it on their couch. Coming off four straight missed-cuts, a streak which started  at the AT&T Byron Nelson, Els wasn't expected to factor much this week. But perhaps his 1997 US Open win at Congressional has served as an inspiration, as he looks for his 20th win on tour.
Hurley III has held the 54-hole lead only one previous time — at the 2014 Greenbrier Classic, when he had entered the final round with a four-shot lead over Angel Cabrera. He shot a final round 73 (+3) to fall into a tie for 4th place. It remains his best finish on the tour along with a T-4 at Congressional in 2012, where he finished four shots behind Tiger Woods.
Hurley, a 2004 graduate of the United States Naval Academy, spent five years with the U.S. Navy, ultimately rising to the rank of Lieutenant. He's served aboard the USS Gettysburg, a guided-missile cruiser. He's also served on the USS Chung-Hoon, a destroyer, completing a tour of duty in the Gulf.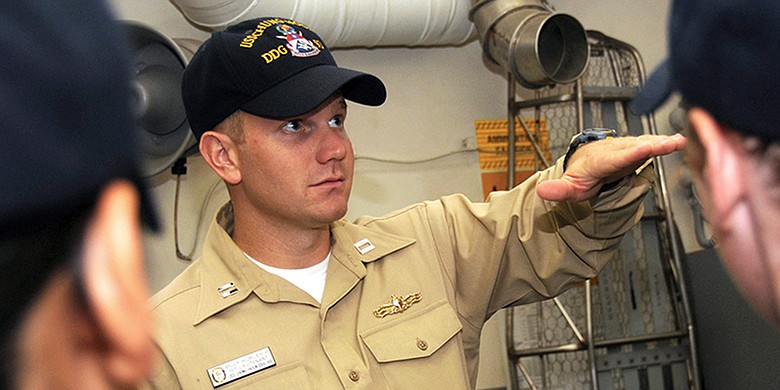 After shooting a 4-under 67 on Saturday, Hurley III is gunning for his first win on the PGA Tour at the Quicken Loans National. It was here, this time last year, where  the veteran emotionally announced to the press that his father, Willard Hurley Jr., had gone missing. Three days later, authorities found him in a Texas library watching his son play. But just months later,  in August, the elder Hurley died of a self-inflicted gun-shot wound. Perhaps, no one can truly grasp the extent of his emotions this week.